DRX9000
---
The DRX9000 is an innovative technology that uses spinal decompression to treat various spinal conditions. It is being hailed as a state of the art alternative to low back surgery. Axiom Worldwide developed the technology and it has received FDA approval for treatment of back pain. The DRX9000 is effective in treating herniated discs and degenerative disc disease. It has also shown to be effective in treating sciatica. It should be noted that not all patients are good candidates for the DRX9000. Your chiropractor will evaluate each patient independently and base candidacy on patient history, physical examination and MRI or other advanced imaging.
The DRX9000 uses traction to slowly and gently elongate the spine to increase the intervertebral disc spaces. The process is precise, which eliminates the risk for additional injury. The machine is computer controlled and programmed by a trained professional.
The treatment usually takes two weeks of daily sessions, and then 3 weeks of 2-3 sessions. In several clinical trails, 86% of the test subjects reported immediate resolution of their pain following treatment. Of those 86%, 90% reported lasting pain relief beyond 90 days. Non-surgical spinal decompression therapy for low back pain has been studied and discussed in several academic and industry papers.
---
DRX9000 Testimonials

"I went from feeling 90 years old to the 40 year old that I am. In one month my pain is down 50% and I feel so much better"
- Amy, Shelby Township
"My leg and thigh pain is completely gone in only 6 weeks and my low back pain is minimal. My MD wanted me to have spinal a fusion and I found this alternative to low back surgery. I now don't need to have it."
- Claude, Clinton Township
"I had a herniated disc in my lower neck which was causing pinched nerves and radiculopathy. After about two weeks of decompression therapy, my symptoms were improving. I was able to sleep, drive and do everyday activities. I highly recommend this to anyone with neck or back pain who hasn't been able to find relief. My chiropractor was very confident in this therapy and I thank him."
- Jim, Sterling Heights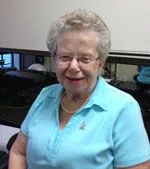 "I was NOT going to go to a chiropractor! My medical doctor tried some therapy and drugs, but my left lower back and leg continued to hurt. After a few weeks i was surprised that my medical doctor referred me to Dr. Herman. Now my pain that I've had for 4 months is almost completely gone!
- Laura, Clinton Township
---

Project Briefs: Back Pain Patient Outcomes Assessment Team (BOAT). In MEDTEP Update, Vol. 1 Issue 1, Agency for Health Care Policy and Research, Rockville, MD, Summer 1994.
Thomas A. Gionis, MD, JD, MBA, MHA, FICS, FRCS, Eric Groteke, DC, CCIC, Spinal Decompression, Orthopedic Technology Review Nov/Dec 2003, Vol. 5, No. 6